Classic Danish lunch in Copenhagen
Traditional hearty homemade Danish food and smørrebrød in cosy, old-fashioned surroundings. Restaurant Kronborg is all about homemade food and cosiness.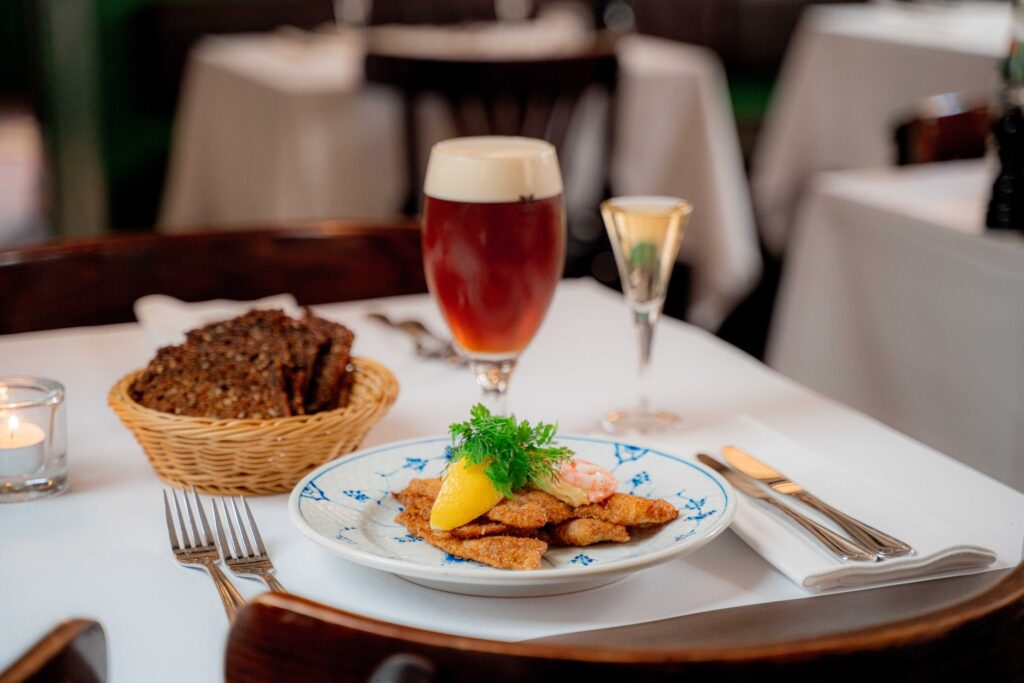 Food based on good ingredients
Restaurant Kronborg is all about homemade food and cosiness. 
We aim to serve tasty food focusing on the traditional Danish open sandwiches ('smørrebrød'), great drinks and coffee brewed with passion. All in a cosy space where our guests feel welcome and have a great time.
In short: The kind of place we would like to visit in our own free time…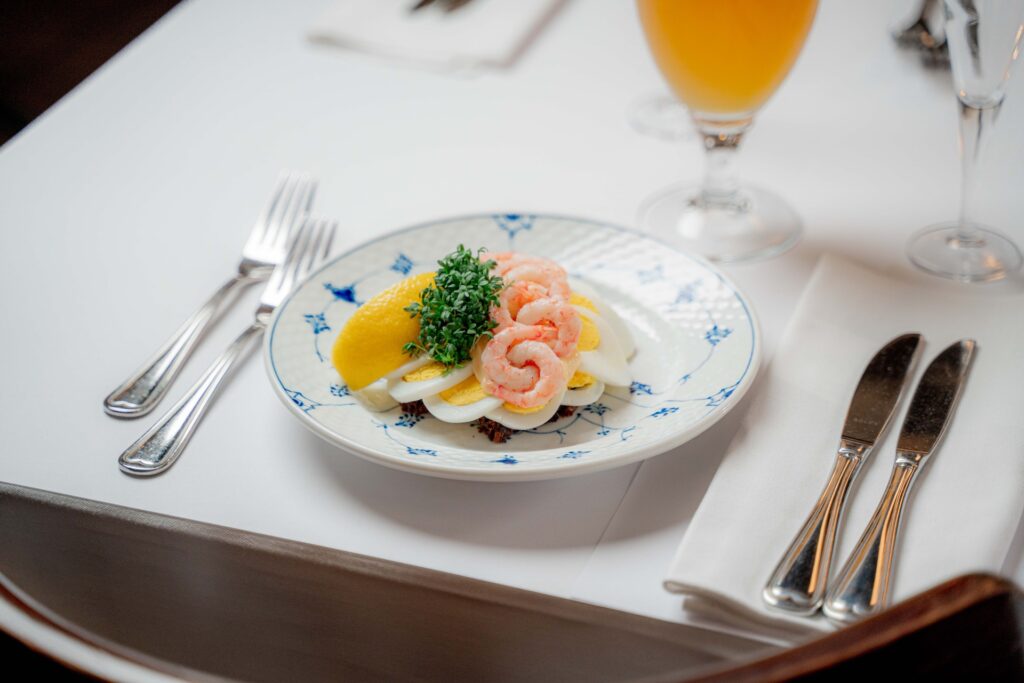 Our kitchen team combines regular guests' favorites with seasonal delicacies and composes a delicious composition of smørrebrød.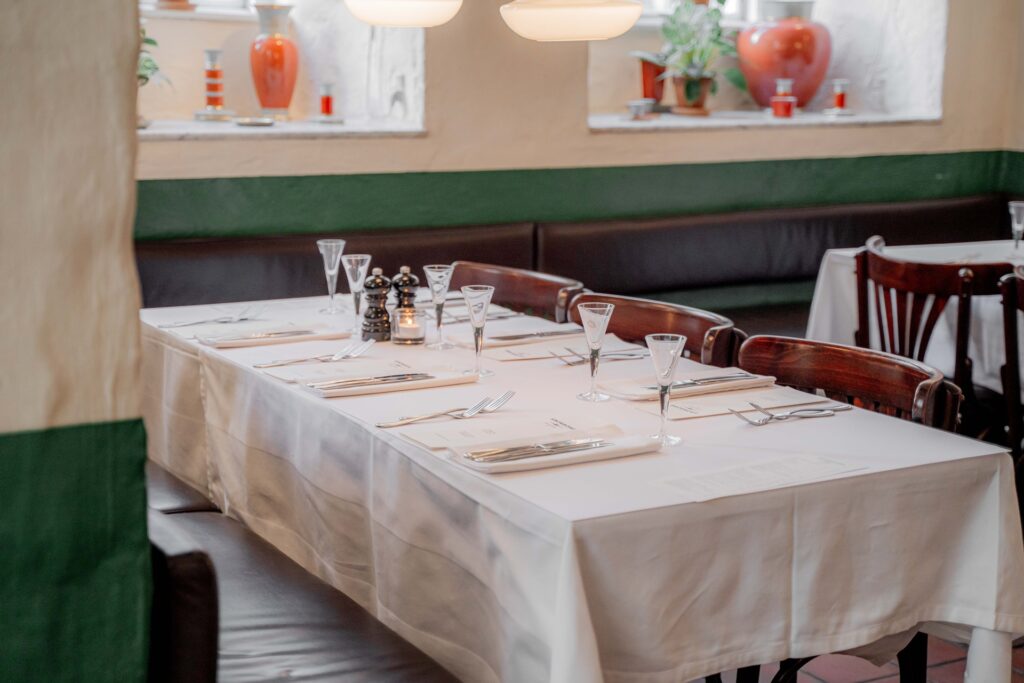 Our cozy premises with the open fireplace, home-cooked food and friendly service can be booked for private parties of up to 70 people. 
Treat your guests – and yourself – to our classic Danish smørrebrød in your own home, at the office or wherever else you may wish. 
We have composed a number of smørrebrød menus based on the regulars' favorites and the season's best ingredients. 
The menus are served "family style" and are particularly good for parties that want a few pleasant hours with the opportunity to taste the best that the classic Danish smørrebrød kitchen can produce.
We are happy to compose a beer and schnapps menu that matches the smørrebrød menu.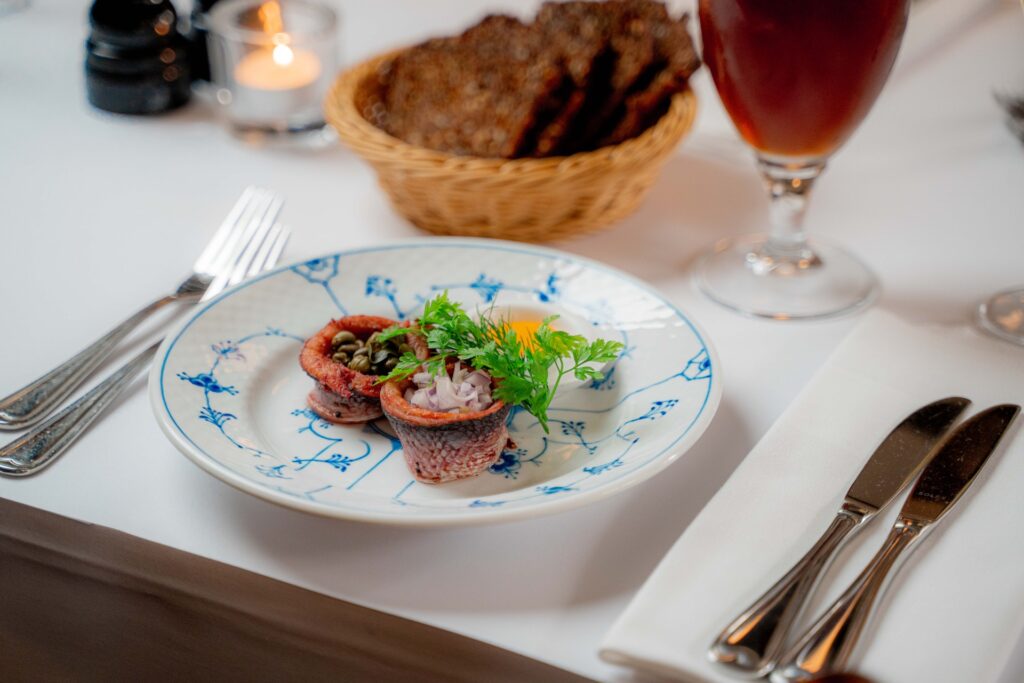 We have 4.5 stars out of 5 on Google
One of Copenhagen's best classic smørrebrød restaurants, fine selection of homemade schnapps and, not least, fantastic service from the staff – attentive, humorous and full of personality. 
– Morten Mørup Jepsen
Super good breakfast place. The food was absolutely perfect and top quality. I dropped my fish fillet on the floor, but the good waiter immediately brought a new one. It was service at a high level! See you again soon! 
– Simon Falk
Super lunch cafe with classic smørrebrød and with a positive twist of something new. So delicious, sweet service and always nicely covered. Toilets are nice. The restaurant is highly recommended.
– Lone Siesing